Press brake tools from Precitools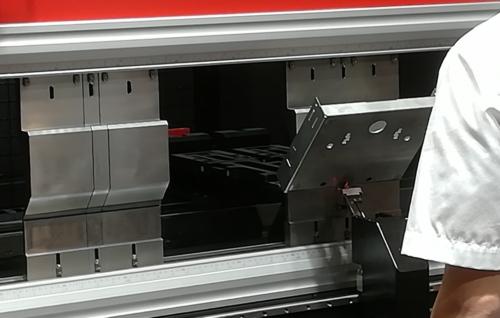 Welcome!
You have entered the website of Precitools - a worldwide supplier of press brake tools and tooling solutions for automatic and robotic sheet metal bending for various press brakes of all main models and manufacturers.
We can to offer any standard or special types of bending tools (punches and dies, hemming sets, stamps, punch holders, die holders, adapters, die inserts, radius tooling, etc.) for main press brake systems such as Promecam–EURO Style, Trumpf-WILA, Beyeler, etc. We can supply a rich selection of standard shapes or make any special tools under the request of the customer including the length of 6000-8000 mm in one piece, together with specialized technical customer support for any press brake bending application.
We can to find customers from small working workshops with manual machines for simple tooling to big tandem machines with very long or high tonnage sheet metal bending and special tools. From our side, you can get high-level support and fast reaction to all your needs.


You can make an order IN YOUR LANGUAGE!

Worldwide deliveries

Competitive prices and Italian-quality
of tools

Fast chat support, mail support, detailed answers, and any online contact

In our experience we supplied a lot of special tools, bending tools for old machines, special adapters, special applications, etc. We believe we can also assist you with your part!

We are waiting for your requests and we believe you will find our offers very interesting.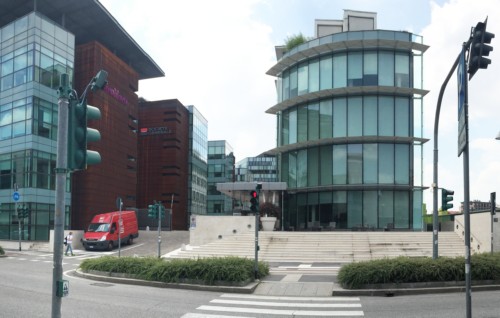 About us
Precitools is a professional Italian supplier of tooling for sheet metal and tube processing industries with long experience in the market of machine tools and deformation technologies. We offer high-quality tooling "Made in Italy" and can provide the necessary support for simple or complicated parts and offer also professional consulting for tube fabrication. Thanks to international cooperation we supply tube bending tools and press brake tools inside all European communities and outside with effective deliveries and possibilities to perform conversations in your native language. We believe and are trying to establish long-term relations and we hope that in our company you will find a trustful and effective partner to assist you with your production business.
We are looking forward to customer satisfaction in prices, deliveries, and quality and our customers usually return with new challenges and requests. The tooling market is always competitive so sometimes it is hard to find out who is the best supplier. You can request us and test our tools and we hope that you will be satisfied.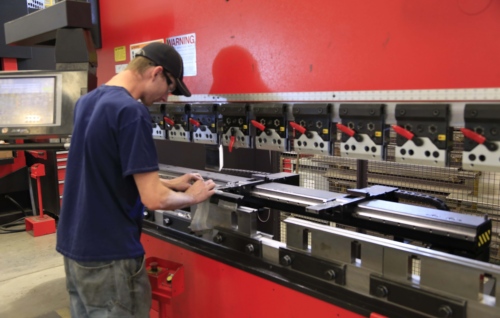 Bending with press brake
Press brake bending is the most general industrial process today to obtain the controlled deformation of the sheet metal in cold with the use of press brake power (hydraulic or electric system) to obtain the necessary force with the travel of the beam together with the upper punch. Today, press brake machinery is used for every workshop and job shop connected with sheet metal fabrication and is the main tool to perform classic sheet metal bending.
Today, professional press brakes allow a lot of possibilities including the automatic preparation of bending programs, CNC control, and simulation, quick removal holders, complex back gauges, robotic cells for piece handling, automatic tooling change, etc.
According to the geometry of the bend and form of bending tools, it is possible to get the required deformation with the desired angle and shape. We can to provide tools for any press brake technical process: air-bending, coining or stamping, and bottom bending. According to the clamping part of tools we can support most of the used press brake machines in the world. Together with standard geometries customized tooling is also possible to supply.
Based on the model we can verify the main technical data directly for your press brake to confirm the availability of correct work of any press brake tools.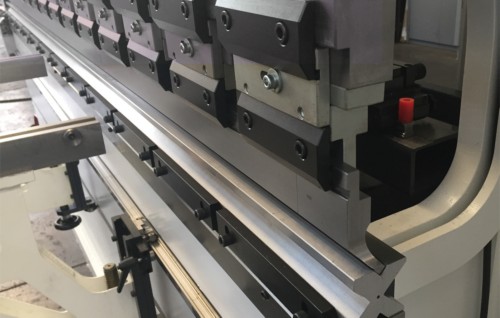 Press brake tools - from standard to special
We can offer a big variety of standard tools and tooling for all main tooling systems to bend even complicated geometries or to replace similar press brake tools from other manufacturers. For the customers who only start press brake bending activities, we can also offer the starting set of universal tools to perform the main simple necessary bends. Outside of the standard line which is usually offered (Promecam, Trumpf-WILA, Bystronic-Beyeler, LVD) we are offering more rare positions like LVD classic, EHT, COLLY-AJIAL, Weinbrenner, HACO, top tools for Hammerle, etc according to the original geometries.
If standard bending tools will be not enough we will be glad to develop a working solution with the special tools or mixing of standard and special positions to get the most economical offer and complete solution. And for sure all of this together with the comments on how to perform your bend. In addition, we can offer press brake accessories like bending film, storage cabinets, quick changeable clamps, and other useful products for your daily production.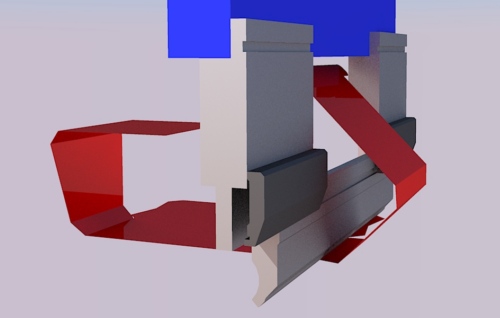 Skills and experience
In a lot of cases, the standard catalogs of bending tools are not enough for a complete study of the customer's application and this is the point to implement the qualification of our specialists to provide the solution.
For sure we like the customer who just wants to buy the geometry they need, but the case is completely another if we are talking about not the shape request but the drawing and the drawing of the complicated part. Together with standard calculations like max. possible tonnage, the opening of the press brake, and collision of the part during bending the customer wait for us the professional comments based on financial economy and minimal quantity of setup and tool changes. And we know that not all the companies who sell press brake tools can give you a good study. In addition, we can use special bending software to verify the actual bending in 3D and to demonstrate to our customers the most optimized way. We are not only to provide you with the offer but to provide you with the technology.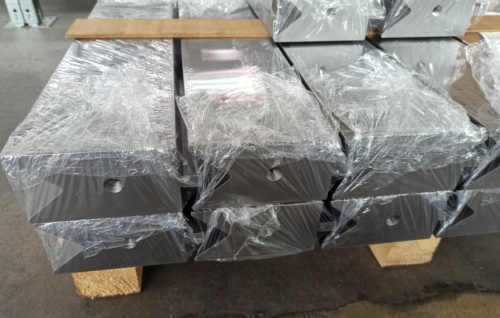 Worldwide cooperation
Precitools is most interested to follow end-user customers and thanks to the EU community we have no limits to exporting to any country. Instead of a dealers network, we can provide the solutions to end-users and to make the best prices with the following of the highest quality tools.
We are looking forward to new partners and interested companies supplying the press brake tools and ready from our side to provide the best service, delivery time, and other sufficient terms including transportation worldwide - by courier services, auto, ship, or air.
Even with standard or special bending tools please inform us about your requirements to receive the best offer. If you are planning to purchase the new press brake machine please contact us to discuss the main possibilities and, probably, the limits, to be completely sure of the production of your parts. Meanwhile, we can provide a more interesting price for press brake tools for new machines compare to machine tool dealers. We expect your inquiries!