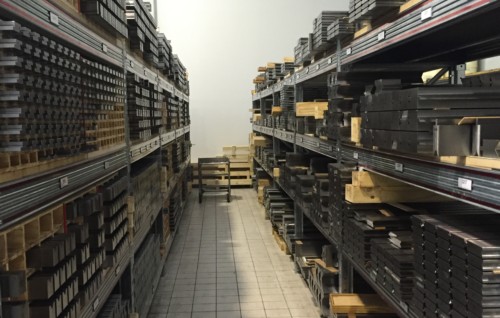 STOCK AND DELIVERIES
Thanks to the open borders of European community we can deliver any pieces with quickest delivery time and offer for our customers good conditions of "delivery to the door" in any European country.
The large storage of standard tools with location in Italy: Piacenza and Bologna allows us to be prepared for delivery in standard pieces in 2-3 days (24 hours pieces preparation is also discussible) to give to our customers the big advantages of minimum delays and time laps in production. All our tools are packed with wooden cases for high protection against any road damages during the transportation and our cooperation with leading Italian forwarders allows providing the fast delivery time to the customer. For example our forwarder has everyday transport to the Germany direction.